The team of our website successfully developed automatic mod installers for GTA. At present almost all the mods on our website have the form of .exe files that install for you the mods you require. All you have to do is just a couple of clicks. Let's take a closer look at the process of installing ...
Important! When running the installer the game for which a mod is installed should not be active! Therefore, if it is running, you must first exit the game, and after installing the mod you may enter the game again.
If you have Windows Vista or Windows 7 operating system, before you start the installer will prompt for administrator rights, because it makes changes to the game files, and in modern operating systems this is impossible without administrator rights. So click "Yes" to continue.
Installers look different for different games. For example, they might look like this: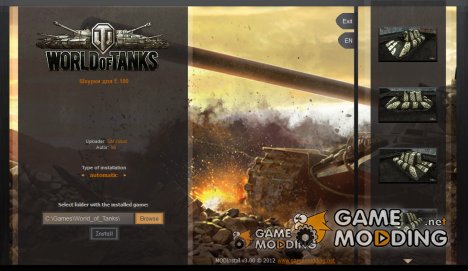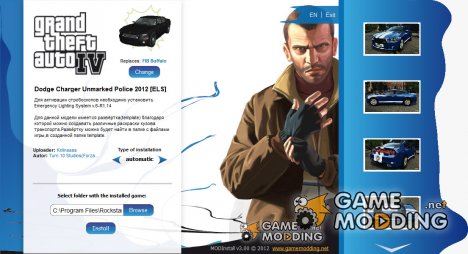 On the left you will see the name and description of modifications with the information about the author and on the right there are screenshots from the game. To zoom in on the screenshot just click on it. To page through screenshots just click the arrow.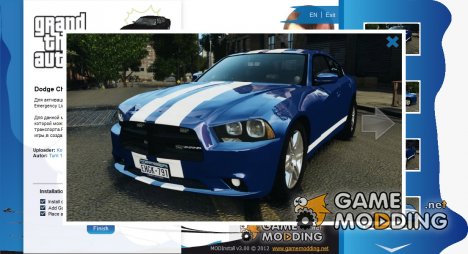 You may also use "left" and "right" arrow keys on the keyboard. Running the installer for the first time you will need to choose the language:
You will also need to select the folder with the game by clicking the "Browse" button.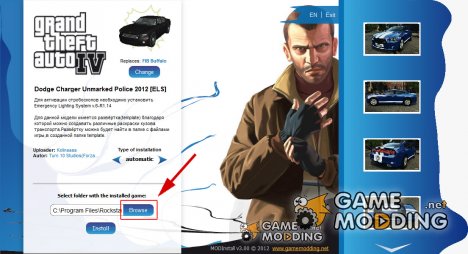 When running the installer later on you won`t need to choose the language and a path to the game, but they can always be changed if you need.
After that you simply click the "Install" button and the modification will be immediately installed into the game. A typical installation takes less than a second.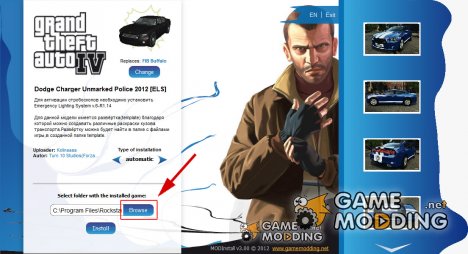 After successful installation, you will see the following screen: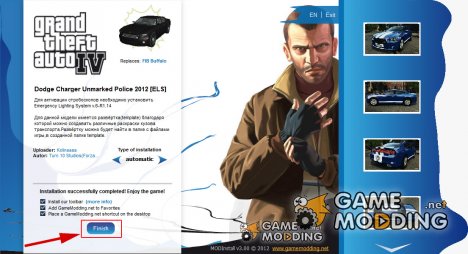 You will only have to click the "Finish" button and you can easily enter to the game and enjoy the installed modifications! Good luck! ;) If you have questions and queries about installers, please ask them in this forum thread.
For mod installers intended for GTA series games additional functionality is available, i.e choice of the model that you want to replace. A model that will be replaced by default is shown on top, and next to it is a "Modify" button to choose a different model.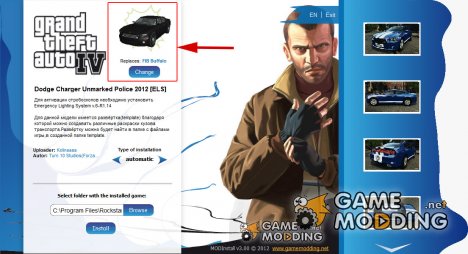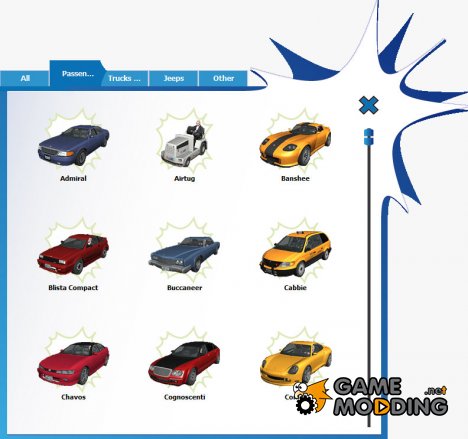 Note!
Removing our mods is as easy as installing them. To remove, you need simply to run the program you want from the folder: Start -> All Programs ->www.GameModding.net. The program for deleting will be called just the same as the mod but with the word "Uninstall" at the beginning . For example if the mod is called "79-honda-integra-1996-sa-police-gtasa.exe" the program for deleting will be called "Uninstall 79-honda-integra-1996-sa-police-gtasa.exe".