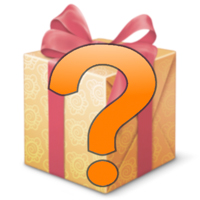 Hello world!
Also as before, this month we conduct regular raffle, but for some reason still not announced what will be up for grabs. Let's fix this mistake:)
The fact of the matter is that this month we have decided to let you, dear users. We have noticed that often after winning some games winners prefer change won the game on another. So this month the prizes will be as follows:
Any Steam game under 1200 roubles
Any Steam game under 900 roubles
Any Steam game under 500 roubles
Winners will be determined as before through the site random.org.
P.S. remember that we have on the site appeared a group for modmakers! Members of this group is looking at a site without advertising and download any files without waiting time. At the moment the Group has 13 users and if you know how to do mods and also want to join the group, please write to me in PM.