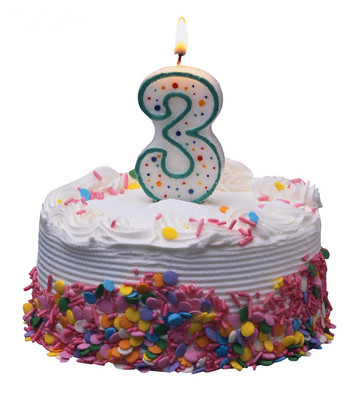 Today, our wonderful site birthday and we celebrate a whopping 3-th anniversary!
For this for a long time our website liked very many users for ease of installation, a lot of modifications, a thorough check of all mods before publication, as well as for more! Every day our site became better and more! Number of mods on the site already exceeded 55000! Number of supported games is also growing. 19 now, but soon we'll be adding new games to the site and implement full support for mods for GTA 5, this means that very soon the site will have cars, skins and weapons for GTA 5 with automatic installation!
Everything we do for you and we are very pleased to hear the words of gratitude for our work. And we also want to say thanks to all of you-who helps us than may. We really appreciate your support and I can say for sure-without you all would not be GejmModdinga!
In honor of this magnificent holiday in the next month we will draw a whole bunch of prizes! I don't want to prematurely reveal all maps, but I will say that the prizes will be 10 and the total prize fund will amount to more than 15000 rubles!
What's more! Today in our group vkontakte starts repostov contest where you can win one of 3-x games! Stay tuned for news!