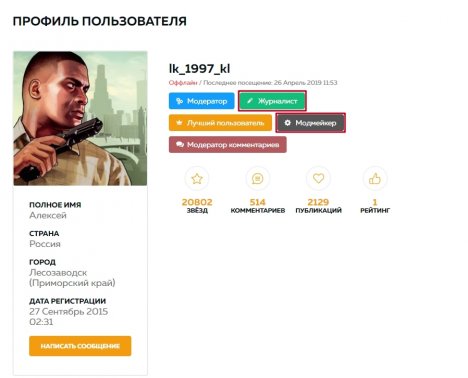 Good afternoon dear users!
Today we introduced small changes concerning journalists and modmakers.
As some of you know. To post to pass moderation.
And for the successful publication fashion, it should check at least 3 post your verdict.
If no errors are found, the mod will appear on the site.
Journalists publish mod queue. They fall first in the list of mods that need to be checked.
If any errors are found, the user is deprived of the post of journalist.
We did another nice thing for journalists. Now, if the mod has no errors, for publication on the site, just a moderator.

The good news is for our modmakers who publish their own work we.
If you got the journalist, in case of errors during moderation do not lose the position and continue to be published out of turn and one moderator.
To get a journalist to publish 10 mods in a row without a single error. The website will automatically assign you a journalist.
To become a Builder publish some of my work and send me a PM. I ask a simple question on your mod, you will say, if you are the author of their publications. Then we will make you Builder website.
That's about it. Everyone have a nice weekend!