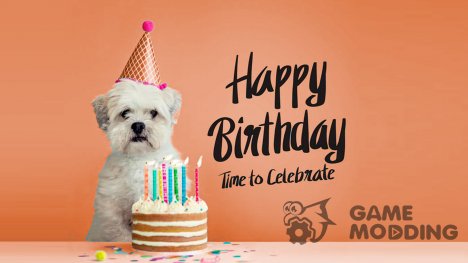 Hi friends!
Today our site is already 8 years old! Who would have thought that time would pass so quickly!
So much has been done over the years that it's hard to imagine. From a tiny website, we have grown into a huge portal with mods to dozens of games. Now we occupy one of the leading places among modding sites in Runet. But, in addition, we attract the attention of a large number of foreigners, which is good news.
Thank you to everyone who somehow takes part in the life of the site: who downloads and comments on mods, puts likes and even expresses a negative. A special thanks:


those users who add mods to the site


moderators who tirelessly monitor the cleanliness of the site and the quality of the file archive


and, of course, modmakers who create mods that we like so much!


Thank you for your hard work! If it wasn't for you, there wouldn't be GameModding!
Of course, we are not going to stop there. Of course, we will continue to please you with updates on the site! Stay with us and see for yourself!
Sincerely yours, GameModding administration!