Problem: Images and files are not uploaded when mod is added.
How to fix: Typically, this problem occurs because of incorrect browser settings, or because of ad blockers. You need to activate the playback of Flash movies on the site or add the site to the blocker exceptions. Instruction for activating the Flash player in the Google Chrome browser:
Step 1. Follow this link - chrome://settings/content/flash and activate the "Ask first (recommended)".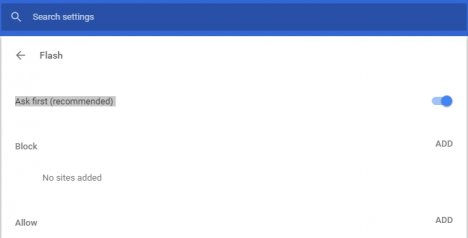 Step 2. Add [*.]gamemodding.net in section - Allow.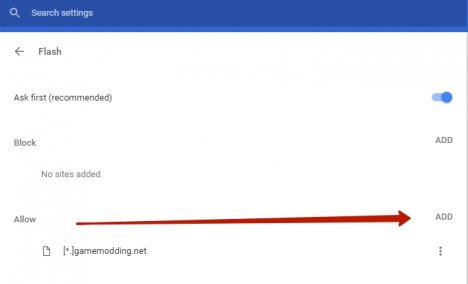 Step 3. Reload the site page