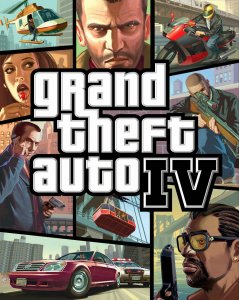 Graphic fixes and additions:
The Nvidia 7000 series;

Fix reflections.

Menu graphics:
Added settings "water Quality", "shadow Quality" and "Quality of reflections";

Added settings for "Depth of field" and "Vertical sync";

Optimized image formation;

Optimized vertical sync.

Fixes of the first patch:
By default, support for Direct input–compatible devices is disabled. To enable support for these devices, use the command line option: "-usedirectinput".

Supported devices:
Logitech Dual Action

Logitech RumblePad 2

Logitech Cordless RumblePad 2

Saitek P2500
Attention: For the rudders to assign control using original software.

Supported steering wheels:
Logitech G25 Racing Wheel

Volant Formula GP Logitech Wingman

Logitech MOMO Racing

MOMO Force

Driving Force Pro

Driving Force

Formula Force

And also:
Added command line option "-notimefix", which fixes the problem
a strong deceleration/acceleration of the game after installing the patch 1;

Fixed a bug with the infinite looping some sound effects
in the game that occurs after the installation of patch 1;

Fixed in patch 1, which resulted in the launch of the test speed
system from the game disconnect sounds.

Critical fixes:
Fixed bug with impossibility to run the game - some players, after clicking the "Play" button from the start screen, open and immediately close a DOS window, the game does not start;

Fixed hang in the initial loading screen of the game - some players
went on an endless loop graphic screen savers when loading the game;

Fixed the cause of the error RESC10 (key combination Alt-Tab
changing the screen resolution). If you have error RESC10, restart
computer;

Fixed an error with the message "App Grand Theft Auto IV implemented
an illegal operation and will be closed".

Video editor:
Forced specifies the name of the clip when it is exported.

The game on the network:
Fixed the real color marking delays in Exact search.

Fixed some cases of erroneous definition of breaking and ejection of honest players
from a network game.

General improvements and fixes:
Fixed problem with wireless controllers, Xbox 360;

In the start menu in the game settings added enable/disable recording clips.

Start from archive necessary
GTAIV_Patch_V2.exe
Download from our server: