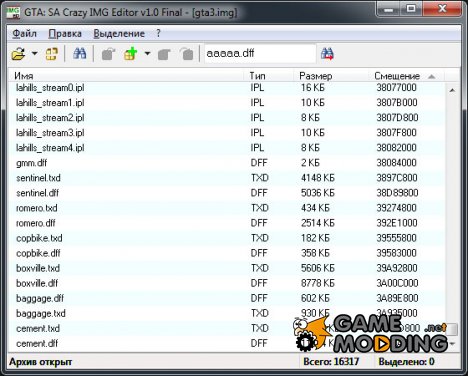 Program for easy replacement model files and texture files in GTA San Andreas
Faster than the IMG Tool.

The ability to add multiple files at a time.

The ability to add files with replacement and replacing and removing existing ones.

Highlight opportunities and search.

The ability to see the current size of the file and the size after the rebuild.

English and Russian language.

Download: